Beginning
Msail – a sails maker was founded in 1984 as a small family business. In the 80's in Poland the eagerness for learning a sailing craft was great, but the availability of equipment very limited. Sails were extremely scarce commodity due to their tendency to submit to the forces of wind and water, which resulted in the need of post season repairs or replacement.
And that's how from the passion and the need Msail was created. In the early years company specialized in sails design, make and repairs. After a short time the offer was expanded to sailing bags, and after that backpacks and sports bags as well.
The 90's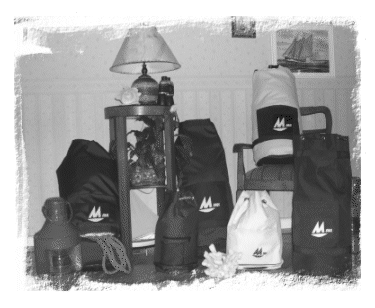 In the early 90's clothing market in Poland experienced a huge boom. The company decided to exercise this opportunity, stepped in and took its piece of pie creating clothes lines for children and youth, with quite a success. However, after couple of years when the clothes market became oversaturated we decided to leave it and focus on our main market, improving quality and extending a range of our products and services.
In 1997 for the first time we entered the virtual world – our first website was created. In the same year we added new products from the touristic line: cycling bags, backpacks covers, and others.
Today
Today we are a family business with over 25 years of experience in sailing industry. Being small allows us to approach all our clients individually, being flexible, and open for new ideas and projects.
We often say that at Msail there are 'no things that can't be done', it all depends on recognizing the problem well, and then finding the best solution. Therefore, beside our ordinary products lines we specializes in unusual orders ( e.g.: 'sail curtains' for hotels; huge sailing bags for plane transportation; bags for snake transportation for zoo; steering wheels covers; …etc. ) designed and created to match exactly the client's needs.
Quality of services and client satisfaction is always our prime goal. All our products are made in Poland.
Find out more about our offer >>